About Pfeiffer Vacuum Valves & Engineering
A Premier Supplier of Industrial Vacuum Components
With a strong knowledge of design, welding, machining, forming, and cleaning stainless steel, Nor-Cal Products, Inc dba Pfeiffer Vacuum Valves & Engineering is a premier supplier to industrial equipment manufacturers, universities, and national laboratories for fabricating cost-effective stainless-steel flanges, fittings, valves, and custom components.

Located in Yreka, California, Pfeiffer Vacuum Valves & Engineering (PV V&E) is a premier global source for innovative engineering, precision manufacturing, and exceptional service and support. We a division of Pfeiffer Vacuum Technology AG and are proud to be trusted worldwide for our ISO 9001:2015, ASME BPV U-Stamp certified vacuum components.

Contact us today and speak with a member of our qualified staff about how we can serve your vacuum component needs.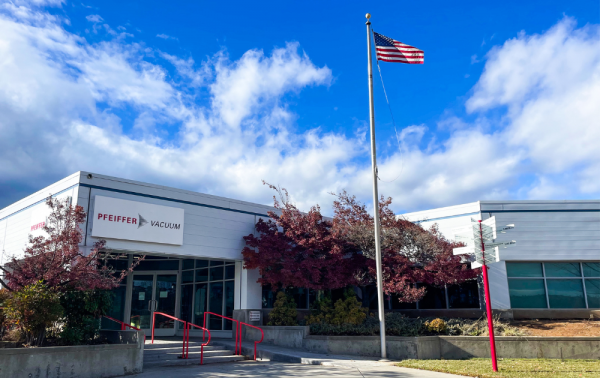 Vacuum Component Manufacturing Capabilities
Our elite team of designers and engineers have experience in creating and machining vacuum components to meet virtually any industrial application. We manufacture custom vacuum and Ultra-Clean Vacuum (UCV) components based on the exact specifications given by our customers.

PV V&E's capabilities include electropolishing and cleanroom
assembly and packaging services, and:
ISO 9001:2015, ASME Certified Vacuum Components
We are committed to providing consistent, high-quality components and exceptional customer service that will continue to make us a preferred supplier for OEMs, and industrial and research end-users. Nor-Cal Products, Inc dba Pfeiffer Vacuum Valves & Engineering is an ISO 9001:2015 certified manufacturer of high and ultra-high 
Vacuum Chambers
,
Vacuum Valves
, 
Vacuum Flanges and Fittings
, 
Traps and Filters
, 
Feedthroughs
,
 and more.
Our company is an ASME-certified manufacturer of pressure vessels, including vacuum system components. We take all necessary quality control and inspection steps required to ensure that you receive high-performance vacuum components that meet or exceed your project demands.
High-Quality Vacuum Products for Multiple Industries
Our knowledge of vacuum components and solutions with our commitment to developing new components and services is growing in step with the exciting and ever-emerging applications that require a vacuum environment. While our manufacturing capabilities allow us to produce quality vacuum components for several industries, frequent applications include but are not limited to:
Semiconductor industry
Research laboratories
Equipment manufacturers
Energy and aerospace
Life and health sciences development 
Vacuum Products and Components
Our large inventory of vacuum components enables us to fulfill low-volume to high-volume product orders with quick turnaround times. In addition to our custom vacuum capabilities, we are in full supply of 304 stainless steel vacuum products such as:
Discover the value of doing business with PV V&E
Our friendly sales engineers and technical support teams are dedicated to understanding your processes, challenges, and goal. Through this understanding, we can confidently suggest solutions and procedures that will save you time and money. Begin your journey with Pfeiffer Vacuum Valves & Engineering by 
locating your local sales engineer
!
Contact our customer service by dialing toll-free at 1-800-824-4166Email us anytime at pvvesales.us@pfeiffer-vacuum.com or send us a message through our contact form.